The Expedition to Canada is the culmination of a five year journey along the East Coast Greenway from New York City to Canada. Each year Ken Kurland, Nancy Jonap and Loredana Delucchi explore new walking areas farther away in the spirit of FreeWalker exploration and adventure. They are covering the East Coast Greenway by foot, doing what no one else has done before. Each year a new adventure and new explorations.
These intrepid FreeWalkers are on a mission to return a poor, lost Canadian penny to its home.
Every year they invite others to join them, if only for part of the walk. Are you game for a little exploring? The East Coast Greenway Alliance is helping support the walk along the way.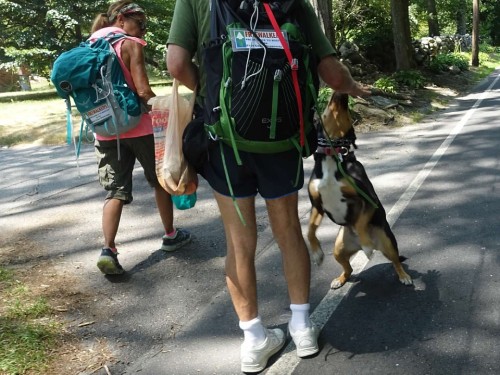 This year's territory is being covered in two segments:
June 8 - Portland to Freeport
June 9 —Freeport
June 10 — Brunswick
June 11 - Wiscasset
June 12 - Waldoboro
June 13 - Thomaston
June 14 - Rockland
June 15 - Lincolnville
June 16 - Belfast to Bangor
July 29 - Bangor to Bucksport
July 30 - Bucksport
July 31 - Ellsworth
Aug 1 - Sullivan
Aug 2 - Cherryfield
Aug 3 - Joseboro
Aug 4,5 - Machias to Calais