Two battle re-enactments, an 8-mile march and a 5-mile tour
Bear witness to the events of December 25, 1776 through January 2, 1777 and learn their significance.
Muster up. It is time for the FreeWalkers regiment to march with the Continental Army in observance of the 243nd anniversary of Washington crossing the Delaware and the subsequent battles of Trenton. Cross the Delaware with us and march down to Trenton as Washington's troops did after the crossing and prior to the Battle of Trenton, and then witness perhaps the most important battle of the Revolution re-enacted on the same streets where it all took place 242 years ago. Tour the area with us and return to town in time to observe the re-enactment of the second battle. Join us for part or all of the day's activities.
REGISTER FOR FREE ON EVENTBRITE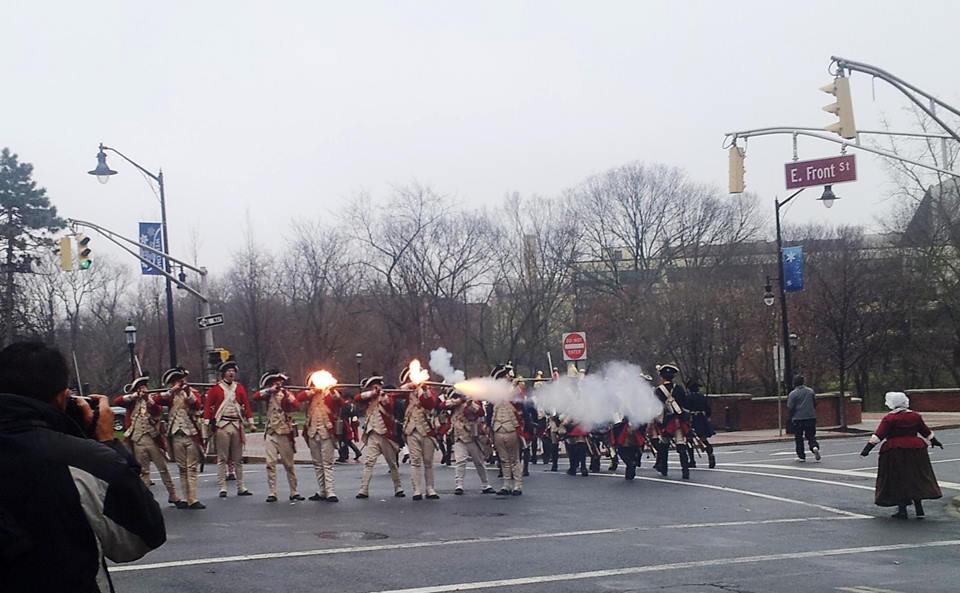 Schedule:
7:30am: Check in
7:45am: Crossing the Delaware and marching to Trenton for battle
(8 miles) Washington Crossing Historic Park in PA to Battle Monument, Broad and Warren Sts in Trenton
11am: Battle of Trenton re-enactment
12:30pm: Historic tour of Trenton and Morrisville
(5 miles) Mill Hill Park to Old Barracks Museum via Morrisville
3pm: Battle of Assumpink Creek re-enactment (2nd Battle of Trenton)
More info on these and associated events can be found at Old Barracks
Meet-up:
Meet us at the Washington Crossing Visitor Center parking lot at 7:45am for the crossing and morning march of eight miles. Look for us in Mill Hill Park at 12:30pm for the historic tour of five miles.
Transit:
Both walks end a short distance from Trenton Transit Center. Carpooling may be available or can be arranged between Trenton and Washington Crossing. Return via Uber is also an option.
Come, intrepid foot soldier, brave the elements and defeat the enemy as our founding fathers did. Huzzah!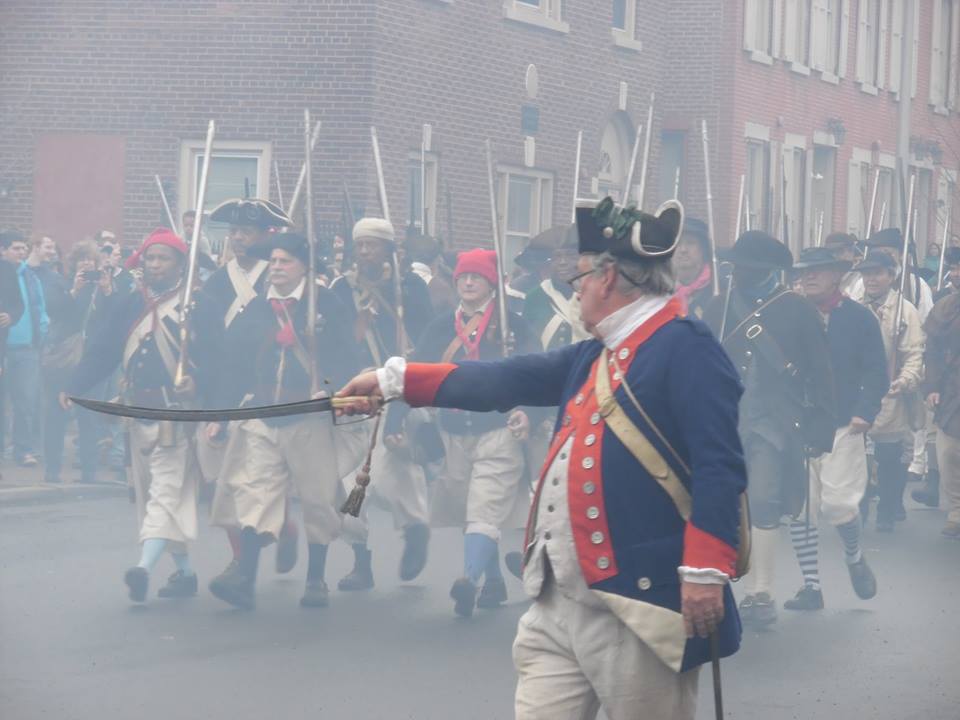 Highlights:
- Washington Crossing Park
- McKonkey's Inn
- Delaware and Raritan Canal
- Trenton Battle Monument
- Trenton battle sites
- Mill Hill Park
- Old Barracks Museum
- William Trent House
- Robert Morris legacy
- Summerseat (Washington's Headquarters, Dec 1776)
- Delaware Canal
- Morrisville levee
- Site of Penn's purchase of Pennsylvania
- NJ State Capitol
REGISTER FOR FREE ON EVENTBRITE