Are you crazy? A 50-mile walking event in February? Maybe.
But, you won't know until you try it! 
Join us for our 6th annual reprise of Robert F. Kennedy's 50-Mile walk along the C&O Canal Saturday February 9, 2018 from Great Falls, Maryland to Harpers Ferry, West Virginia. 
On February 9, 1963, Attorney General Robert F. Kennedy walked from Great Falls, Maryland to Harpers Ferry, West Virginia. The journey was initialized by his brother, President John F. Kennedy, who had reiterated an earlier 50 mile military walking challenge of President Teddy Roosevelt.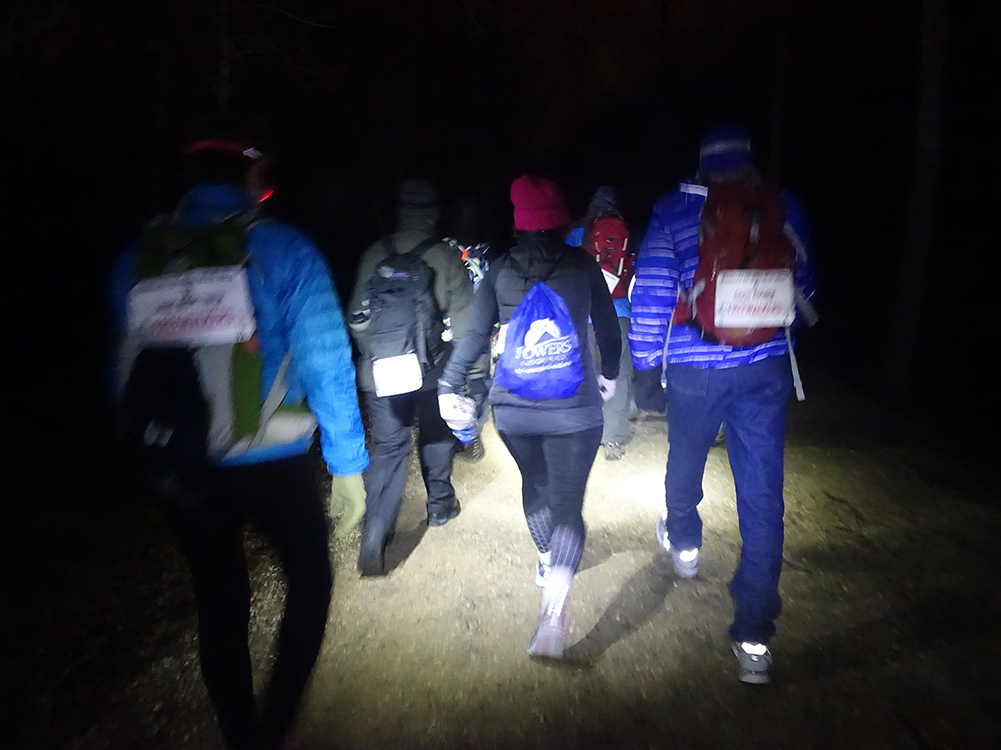 Now, we've recreated the same walk at the same place and roughly the same time each year. This event is organized by the FreeWalkers, a social network of long distance walkers, that hosts spectacularly challenging national and international walking events. This event is a special one since it commemorates the significance of the "50-mile hike" started in 1963. If Bobby could do it, can't you?
The event starts this year at the Anglers Inn C&O Parking area across from the Old Anglers Inn, Potomac, Maryland. We pick up the C&O Canal towpath right there. The same flat trail we will continue to Harpers Ferry before crossing the river. This year we will have a hot support station and assistance waiting at the base of the pedestrian bridge over the river. You may choose to take a shuttle ride directly to the Clarion Hotel where we will have our post-event party.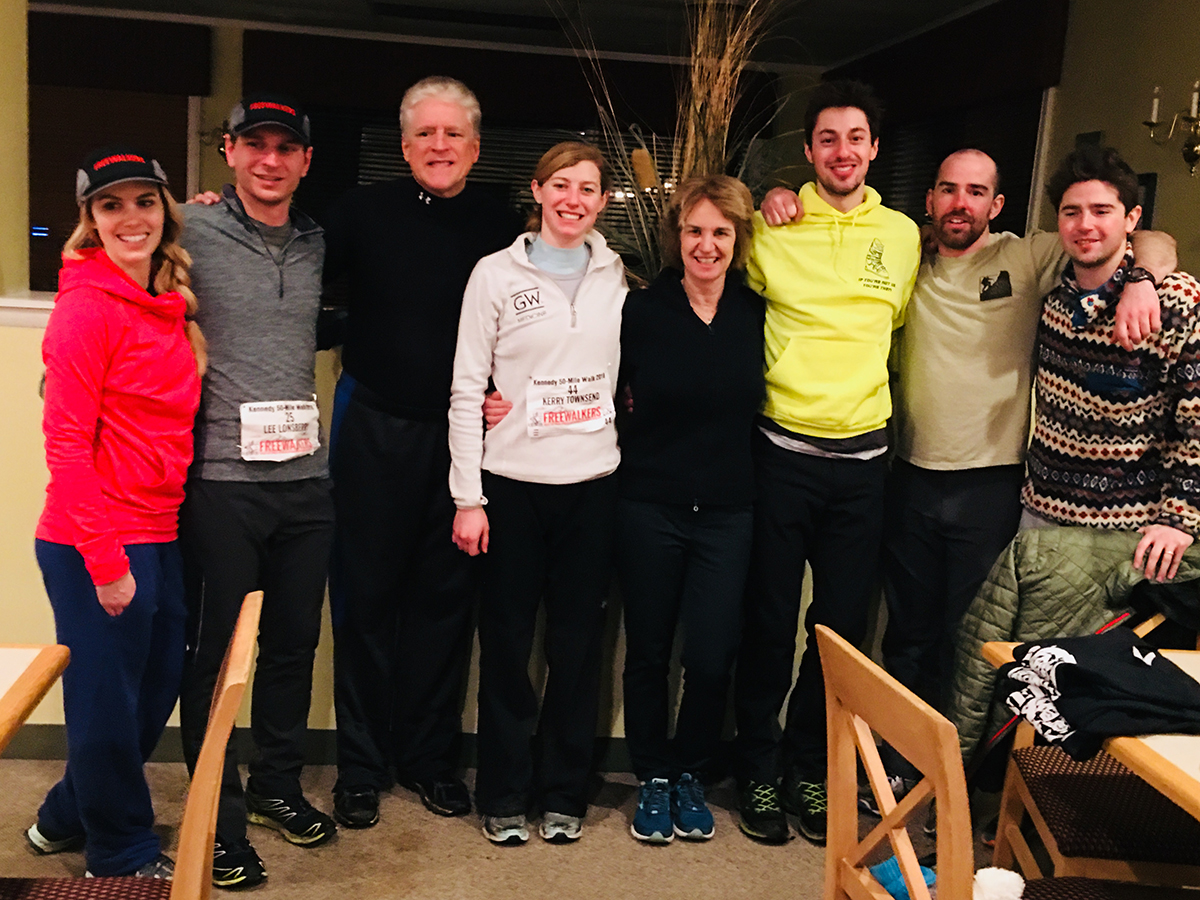 All participants have access to support services including return transportation, food, water, campfires and backup support rides, if needed. There is no separate charges for shuttles back to the start on Saturday night and anyone parking at the Clarion in Harpers Ferry will be able to take a early morning bus to the start at the Old Anglers Inn at no extra cost.
The event centers around and ends at the best hotel in the area - the Clarion Harpers Ferry. We are negotiating lodging at a special rate - registrants will be notified of the offer when it becomes available.
Available Event Tickets:
Kennedy Walker Fee (same support for everyone) includes Sat ride to a.m. start or Sat evening return ride Includes maps/guide, drinks, fruit, snacks, lunch, power bars, campfires (where possible), cyclist monitoring, and shuttle service to end (if needed). Food and drinks at Pre-event dinner and end-party (Clarion Hotel, Harpers Ferry). Event t-shirt. Shuttles to start from Harpers Ferry and Saturday night shuttle back to start at no additional cost. 
We recommend taking advantage of our Kennedy Walker Lodging option when it becomes available. Or, book your own stay in another hotel near Harpers Ferry.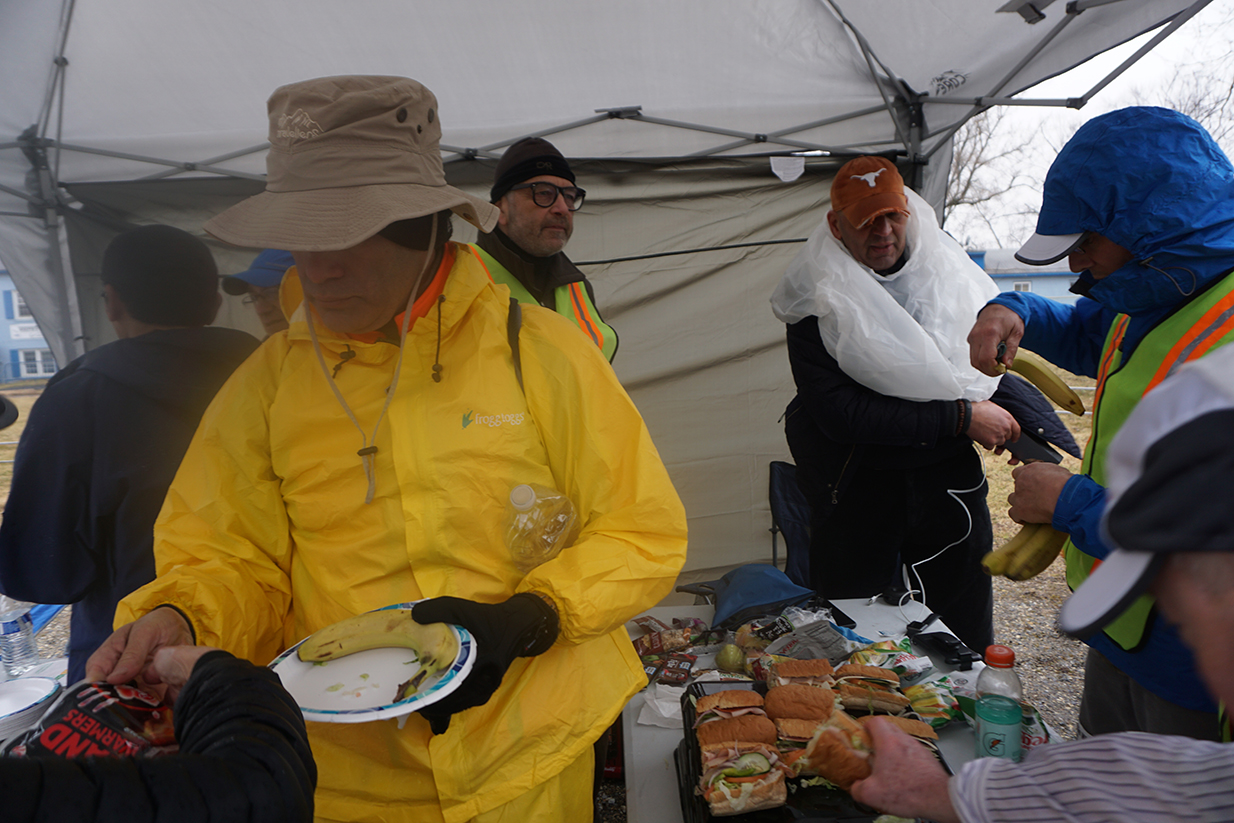 ---
IMPORTANT! NEW 2019 PRICING
In order to favor our past participants and fans and help build a bigger and better event, we are offering a great opportunity to commit early to the event and get great savings. Here's three features of our new pricing policy. 
> Kennedy Walker Fee = There's only one fee but the amount increases as we get closer to the event date, 
(all support included - not including lodging - big discounts for early entry)
Kennedy Walker Fee - (Register 4/1 - 4/30/18) $50 
Kennedy Walker Fee - (Register 5/1 - 7/15/18) $75 (extended 2 weeks!)
Kennedy Walker Fee - (Register 7/15 - 12/31/18) $100
Kennedy Walker Fee - (Register 1/1/19 - 2/9/19) $125
> Walking Teams (New!)
Create a team (no extra charge) and get your walkers to join - special prizes for all teams. Compete for the best average team time.
> Refund Guarantee
We'll guarantee refunds for all participants up to 30 days before the event date. That means if you are worried about something coming up, lack of training, getting sick or even the weather, we'll refund your fee as long as you notify us at least 30 days before the event.
For more and up to date information please visit the main event website at http://kennedy50.org