You will have the opportunity to see, understand, and even try out some of the arts, crafts, music, and philosophies in several villages. This tour offers a chance to help transform this beautiful country through socially-conscience travel.
This is a chance to get off the beaten path, go places that tourists don't often go and make sincere contacts with artists and musicians and social justice projects in Nepal.
You can also be a hands on volunteer in our sustainable projects. Some options to hike, shop, or go out and explore are built in for those who are interested. Itinerary is subject to change and surprises. 
Tara Linhardt, who has lived and studied with Nepal's woodcarvers and co-founded The Mountain Music Project, which works to preserve and promote the traditional music of Nepal, will be your guide. With the Mountain Music Project she has also started, funded, and overseen music programs at various orphanages around the Kathmandu Valley giving music education lessons in traditional Nepali music by traditional Nepali musicians to children who otherwise would not have access to music lessons.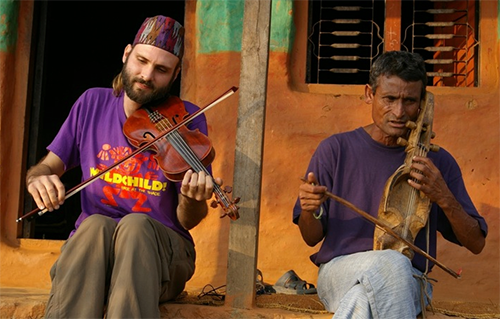 Begin and end in Kathmandu. Includes local travel some meals and accommodations in hotels and guest houses.
Cost: $1,785. 
Not included: airfare, most meals and personal expenses
Payment can be made online here or directly with Trek of YOUR Life. 
Click here for trip details and for Arts, Music & Social Justice Tour information.*

* Several FreeWalkers have attended past years' TOYL tours to Nepal and have always rated the event as an excellent experience and a great value. Freewalkers promote these walks on behalf of The Trek of your Life" and shares in a portion of the revenues for anyone attending who are a member of the FreeWalkers. When registering please advise that you are member so that you may benefit our organization.