Each year we tour a little piece of Brooklyn and make it our own - at least for a few hours.  
This year on Saturday, October 29th we will visit the ever-popular "Coney Island". Our 12-mile Walk to Coney Island  takes place along the waterfront and the Belt Parkway. We begin this walk at New City where we left off last year on our annual journey through various parts of Brooklyn. 
We walk past the Brooklyn Army Terminal sprawl of warehouses, piers and office buildings into Bay Ridge to Hamilton Park section for a fantastic view of the Verrazano Bridge. 
We continue for a long stretch to the Gravesend section to Sea Gate, the oldest exclusive gated community in the NYC area.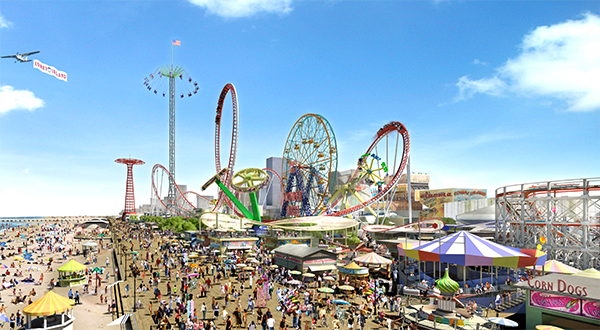 After passing Seagate we enter Coney Island with all the kitch and charm that has drawn people here for years. TWe finish the walk at Ruby's Bar and Grill near the subway stop.
End: Coney Island's main subway stop is Coney Island – Stillwell Avenue for the D F N Q trains. 
- Walk to Coney Island Guide - turn by turn instructions
- Google Interactive Map of Walk
More information will be posted as we map out the walk. Size of group may be limited so sign up asap.