17 mile walk from Lambertville to Frenchtown, NJ
Autumn on the Delaware: Enjoy the stunning fall foliage along the Delaware River!
This peaceful walk along canal towpaths on both sides of the Delaware starts in the heart of Lambertville and New Hope, and follows the Delaware Canal up to Stockton, a small cozy town on the Delaware three miles away. The Stockton Farm Market is a popular spot to get a quick bite or check out some interesting goods to take with you, with many fine artisanal vendors inside. We will continue upriver, pass through Bull's Island Recreation Area and walk the only footbridge in the area that crosses the Delaware. From Lumberville, the Delaware Canal Park towpath will take us through the hamlets of Point Pleasant and Uhlerstown, where we cross back over into Frenchtown.
Frenchtown is know for some very good cafes and restaurants. It is also the home of author and free spirit, Elizabeth Gilbert, of Eat Pray Love fame. Seems even Gilbert and her famed lover have a need to move on...
We'll celebrate completion of our journey with dessert at the Bridge Cafe, with milkshakes, egg creams and more, and find our way home.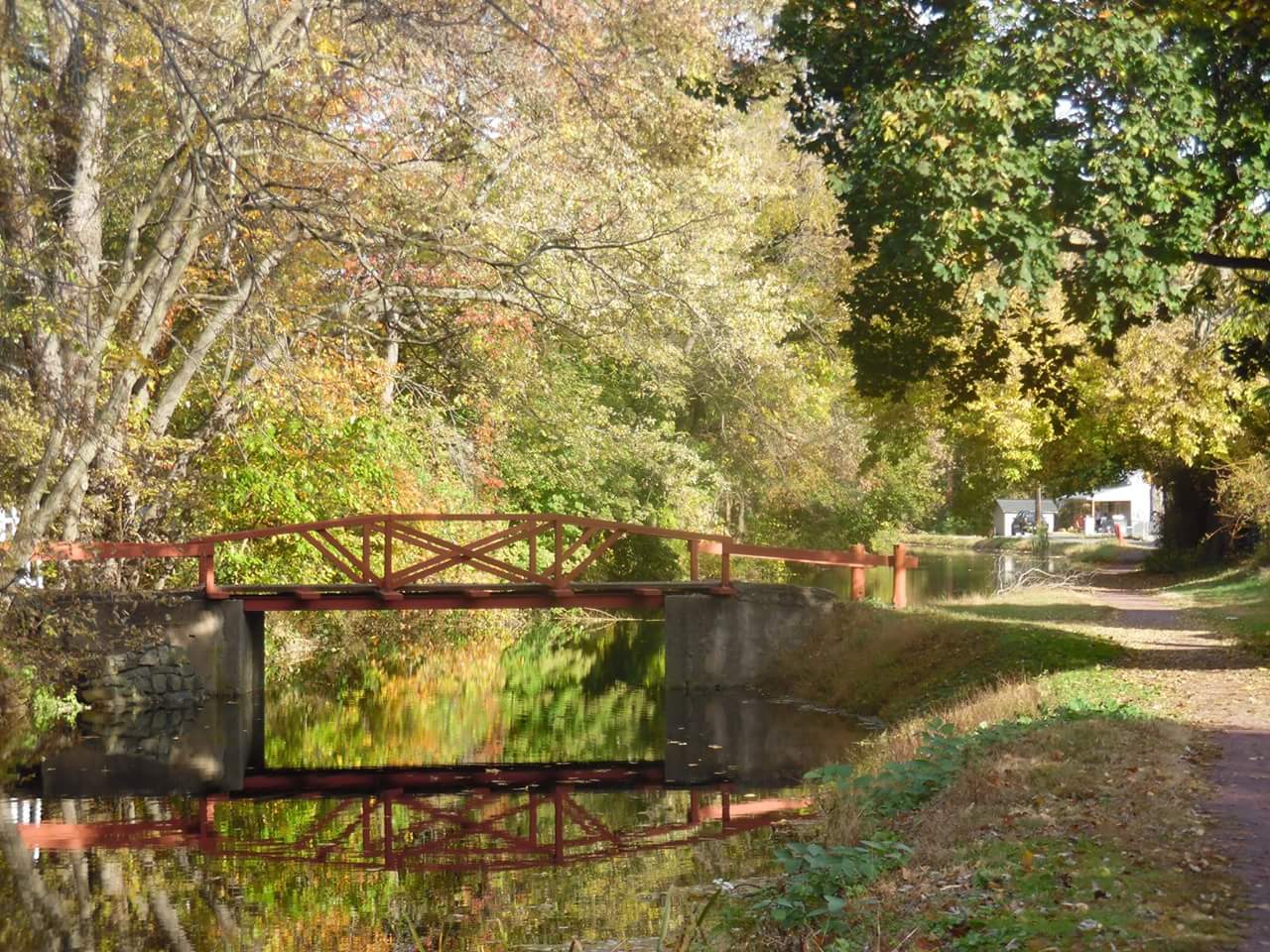 Event carpooling and logistics to be arranged.
Some highlights along the way:
New Hope

Stockton Farm Market

Bull's Island Recreation Area

Lumberville footbridge

Point Plesant Village Shop

Uhlerstown

Frenchtown's Bridge Cafe